Northwell Health at Jones Beach Theater | Wantagh, NY
Slightly Stoopid and Sublime with Rome will embark on a national tour titled Summertime 2023. These phenomenal musicians are the greats of their genre, having transformed the game by establishing the fusion of different musical styles. Special guests Atmosphere and The Movement provide exceptional support for the headliners and add to the event's overall buzz. On Saturday, August 26th, 2023, at the Jones Beach Theater, these revolutionary musicians will take you on an unforgettable sonic adventure. Go ahead and click "Get Tickets" now.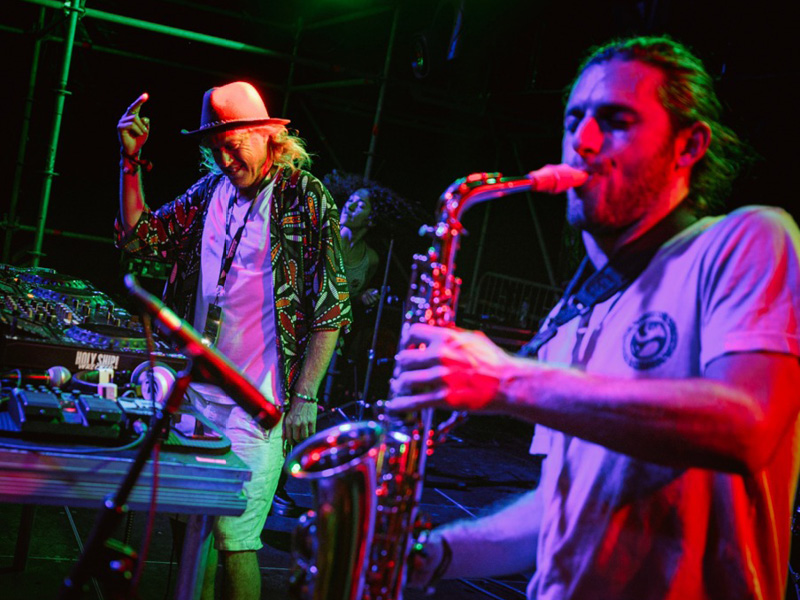 Since their early beginnings in the late '90s, Slightly Stoopid have become one of the most famous reggae-rock bands ever with their high-energy live shows and memorable songs. They have two gold certifications and have sold over a million records thanks to songs like "No Cocaine" and "Open Road."
Sublime with Rome's distinctive blend of punk, ska, and reggae has helped them gain a sizable following since the band's inception in 2009. Some of their best-known songs include "Take It or Leave It" and "Black Out," and they've partnered with artists like Wiz Khalifa and Dirty Heads.
The Movement is a famous reggae band that plays "California Roots" music, a hybrid of reggae, rock, and hip-hop. They have toured extensively across the United States supporting their six studio albums.
Atmosphere is a duo from the hip-hop genre and is renowned for their innovative and unorthodox approach to songwriting. They've released ten studio albums, and their live shows have been lauded for their energy and authenticity.
The combined talents of these bands, which have helped them sell millions of records around the world, result in a refreshingly original blend of musical styles that is easy on the ears and good for the spirit. This is a once-in-a-lifetime show that you won't want to miss. Tickets are selling out quickly, so don't wait.