Jones Beach Theater | Wantagh, New York
If you think your Friday night would never get more exciting than spending it with your buddies, think twice or thrice, as three of the best musical acts are coming your way this June 10 at Jones Beach Theater. The Grammy award-winning band Train, together with the acclaimed singer Jewel & the rock band Blues Traveler, will take your Friday night into a whole new level of excitement with their fantastic music and timeless hits. Catch Pat Monahan and the rest of his band and rock on to their signature hits, "Drops of Jupiter," "50 Ways to Say Goodbye," "Drive By," "Hey, Soul Sister," and many more! Secure tickets for you and the rest of your friends and make this concert event one of your 50 awesome ways to say goodbye to the week's stress and boredom. See you there!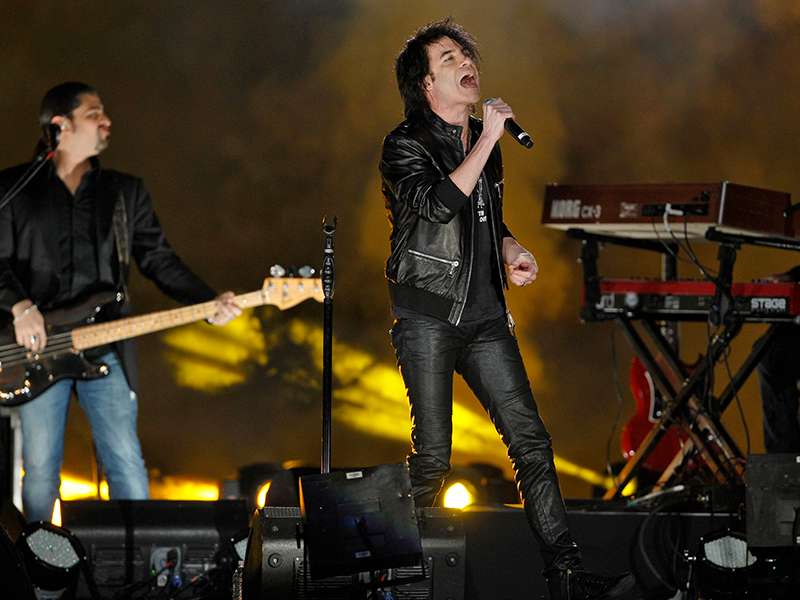 Regardless of how old you are, you probably are familiar with the band Train through a hit song. After all, there is always a Train song that defines every generation. The early 2000s fans might know the band because of their smashing breakout hit, "Drops of Jupiter," and the newer 2010's fans most probably recognize their songs "Hey, Soul Sister," "If It's Love," and "Marry Me." Regardless of whether you are an old fan or just found out about the band recently, their AM Gold Tour is definitely telling you to buy a ticket to a show near you. And if you can Drive By Jones Beach Theater (see what we did there?) this June 10th, then you are in for a treat because they will stop at Wantagh, New York's Jones Beach Theater.
Train's AM Gold Tour is headlining major US cities with the American rock band Blues Traveler and the singer-songwriter Jewel. Many would remember Blues Traveler for their hits "Run-Around," "Hook," and "But Anyway." The band is considered a vital part of the re-emerging jam band scene of the 1990s, and their inclusion with Train's tour this year would surely make your jam in an old-school kind of way!
Jewel, on the other hand, is a household name during the 90s and early 2000s music scene. And now she'll surely make her loyal fans scream for excitement as she goes back to the limelight with Train in this tour. The "Who Will Save Your Soul" hitmaker has never toured for years since she focused primarily on her philanthropic works and acting. Thus, this tour will be an epic comeback for the singer. With her rounding up Train's 2022 Tour lineup, fans can only expect nothing but the best music entertainment this June at Jones Beach Theater. So mark your calendars and book your tickets as the show's guaranteed to give you a night you will never forget.