Jones Beach Theater | Wantagh, New York
You'll surely want more than getting out of a "Semi-Charmed kind of Life" when you know that the multi-platinum alternative-rock giant Third Eye Blind will perform at Jones Beach Theater this July 17th, Sunday! As part of their "Summer Gods: 25 Years in the Blind" tour, the California-based alternative rock band will make summer hotter as they take the stage with Taking Back Sunday and Hockey Dad. Yes! You're reading that right! The famous American rock band Taking Back Sunday and indie surf-rock duo Hockey Dad will be hopping on Third Eye Blind's Tour bus to fulfill our need for smashing rock music this summer! The 15,000-capacity of Jones Beach Theater will certainly be swarmed with fans eager to get the best of this epic lineup. So call the entire gang and reserve your tickets now, as Third Eye Blind, Taking Back Sunday, and Hockey Dad will give their best in this once-in-a-lifetime collaboration! Grab your tickets now!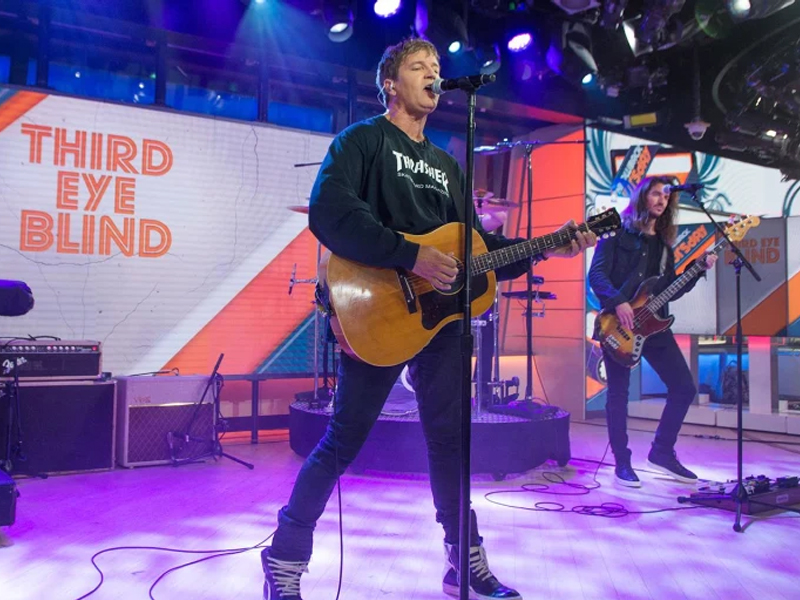 As a mainstay in the alternative-rock music scene, Third Eye Blind's 25 successful years in the industry are a feat newer bands have yet to achieve. This San Francisco, California-based band's relevance can be attributed to their unique songs that are not only catchy but contain depth in their lyricism. Not to mention the insane skills the band has. Thus, it's not surprising why they become prominent in the late 90s and early 2000s rock era. With many famous songs under their belt, such as "Semi-Charmed Life," "How's It Going To Be," "Jumper," "God Of Wine," and "Never Let You Go," among many others, the band solidified their status among the sea of rock bands.
As they reach their 25th anniversary, the band is set to tour around US's major cities. Dubbed as "Summer Gods: 25 Years in the Blind," Third Eye Blind will be touring with another American rock band, Taking Back Sunday. The band, who is known for hits such as "MakeDamnSure," "Cute Without the 'E'," and "You're So Last Summer," expressed their excitement when they announced that they would be touring with the band they looked up to growing up.
"In the early days of Taking Back Sunday, Adam and I used to drive around in his old Honda listening to Third Eye Blind's second album, Blue; windows down, smoking cigarettes and singing along," Taking Back Sunday guitarist John Nolan said.
"If someone had told us back then that one day we'd tour together, it would've blown our minds. We're so excited to be out with Third Eye Blind this summer, singing our songs and singing along with theirs," added Nolan with sheer excitement.
Rounding up the lineup is the Australian surf-rock duo, Hockey Dad. The band consisting of Billy Fleming and Zach Stephenson will open things up for the concert.
With these three incredible bands in the lineup for the tour, this concert will definitely blow our minds. Secure your tickets now to get the best seats in the venue. Click on the "Get Tickets" button to grab one for you and the rest of your rockhead friends!