Jones Beach Theater | Wantagh, New York
Get ready for some incredible new wave and pop rock fix as one of the world's best-selling artists makes his way to Wantagh, New York, this September! Before we say goodbye to the summer season, 17-time Grammy Award-winning artist Sting will make his way to New York State for a one-night rock extravaganza at the Jones Beach Theater! On Friday, 8th September 2023, fans can look forward to his timeless hits, such as "Fields of Gold," "Shape of My Heart," "Englishman in New York," "Red Light," and many more! The concert is also set to feature several new songs from his latest album, The Bridge, released in 2021. Last but not least, a Sting concert only means that The Police's hits may also be included in his fully-packed setlist! This upcoming show in Wantagh is part of Rock and Roll Hall of Famer's massive trek, titled My Songs World Tour! This season, the tour will cover 20 dates in North America. Don't miss your chance to see this fantastic show by scoring your tickets now!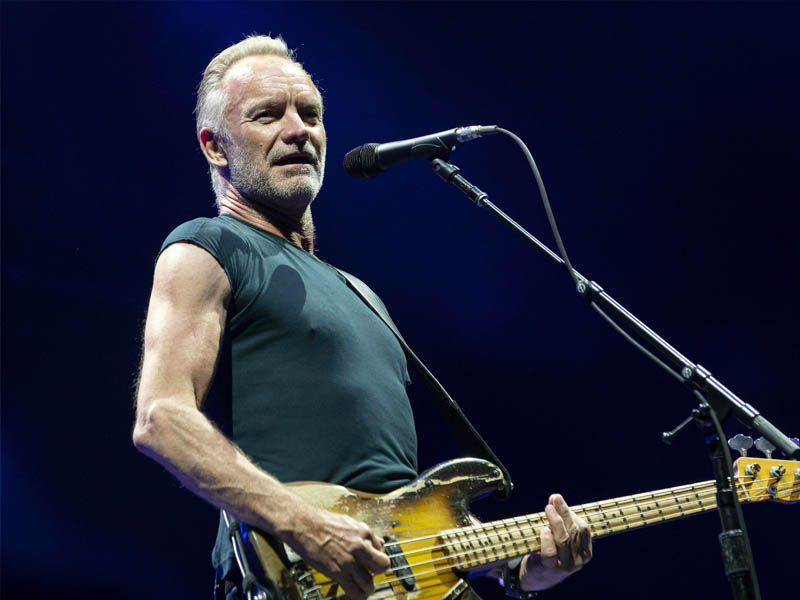 Highly-acclaimed singer-songwriter, musician, record producer, actor, and more – there is nothing Gordon Matthew Thomas Summer, a.k.a Sting can't do. The celebrated musician is a world-renowned hitmaker who has belted out timeless hits with his new wave band, The Police. During the band's prime, they blessed music lovers with hits like "Every Breath You Take," "Wrapped Around Your Finger," "King of Pain," and "Synchronicity." All these hits were spawned by the band's best-selling album, Synchronicity. The record, which served as The Police's last hurrah before Sting embarked on his solo career, was certified eight-time platinum in the U.S. It also topped the charts in seven countries, including the U.S. and the U.K. This highly-regarded effort follows The Police's sting of number 1 albums, Regatta de Blanc, Zenyatta Mondatta, and Ghost in the Machine. Ultimately the band won five Grammy Awards and sold over 75 million records worldwide, making them one of the top-selling English rock bands of all time. Moreover, Sting, along with band members, were inducted into the Rock and Roll Hall of Fame in 2003.
In 1985, Sting launched his solo career by releasing his debut album, The Dream of the Blue Turtles. Coming from a very prominent band, Sting made an immediate breakthrough on the charts, peaking at number 2 on the Billboard 200 and number 3 on the U.K. chart. The iconic record notably spawned several hit singles, including "If You Love Somebody Set Them Free," "Love is the Seventh Wave," and "Fortress Around Your Heart." Sting notably earned several Grammy nods for his exemplary work with the album, marking his first series of Grammy nominations as a solo artist. The album sold over three million copies in the U.S., making it one of his best-selling albums.
The other best-selling record, Ten Summoner's Tales, was released in 1993. The fourth studio album also performed phenomenally on the worldwide charts. It peaked at number 2 on the Billboard 200 and the U.K. chart. The album featured several Sting staples, such as "Fields of Gold," "Shape of My Heart," and "If I Ever Lose My Faith In You." The album became the big winner at the 1994 Grammy Awards thanks to three big wins for Best Engineered Album, Best Music Video, and Best Pop Vocal Performance.
Catch Sting this September at the Jones Beach Theater! Hurry and secure your tickets now. We promise you won't regret it!