Jones Beach Theater | Wantagh, New York
HEY YOU! LISTEN UP!!! – The Smashing Pumpkins are doing it LARGE with an amazing 26-date North American tour. Titled, THE WORLD IS A VAMPIRE TOUR, it has already done incredible things in MEXICO and AUSTRALIA by selling out concerts so you know when it comes to this side of the pond, it is going to be one of the MOST AWESOME experiences you have ever had. This part of the trek will be stopping over at the JONES BEACH THEATER on Wednesday, August 30th, 2023, and adding the cherry to the top of the whole thing will be special guests INTERPOL and RIVAL SONS. It should go without saying, BUT!!!, …a lineup of this caliber is sure to take you on a wild ride as you take hit after hit and party with some pretty cool people. All of this fun can be had by simply clicking "GET TICKETS" up above and following the prompts. There is absolutely NO reason to delay, so get it done RIGHT NOW and secure your place at the best concert of the year.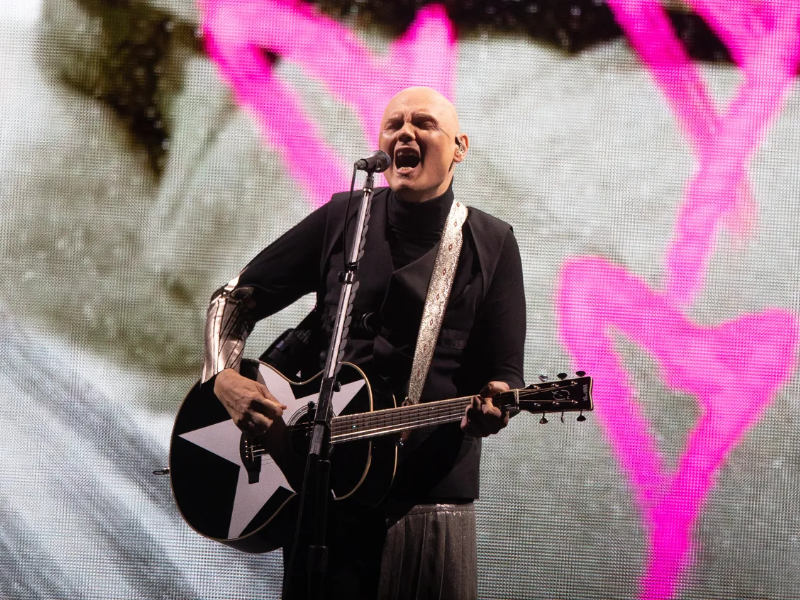 The Smashing Pumpkins are without a doubt the LEADERS of their genre, having been credited for PIONEERING it into the mainstream. They're music has this awesome ENERGIZING feeling at that comes from the blending of GRUNGE, ALT ROCK AND PSYCHEDELIA. They broke out onto the scene with SIAMESE DREAM which debuted at number 10 on the BILLBOARD 200 album chart and sold FOUR MILLION copies in the US alone.
NOBODY gets their audiences like The Smashing Pumpkins who have created over 11 studio albums that the fans have eaten up, after all, a total of 30 MILLION album sales is not easy task for even the best of the best BUT! …These guys have done and will carry on doing it.
NO critically acclaimed musician will be complete with a huge mantle of awards, which the Pumpkins have in spades, including TWO Grammys, ONE American Music Award, TWO MTV Video Music Awards, and ONE MTV Europe Music Award. Plus a stack of magazine article praises from houses such as NME and PITCHFORK, and all this despite several lineup changes for the band.
They're also releasing new stuff with their latest box set coming out, ATUM, slated for release on MAY 5th, which will have 33 album tracks and an additional 10 unreleased tracks. While you wait for that to come through, you can ENJOY their brand new single, called SPELLBINDING which is a masterpiece in its own right.
Joining the headliners will be warm up acts, INTERPOL and RIVAL SONS, so you can expect every single bone in your body to be ROCKED to the core as the entire group deliver an ELECTRIFYING performance and LIGHT up the city with their incredible brand of alt rock.
TICKETS are easily secured by heading above and clicking the "GET TICKETS" button! There's no time like the present so get it done NOW!