Jones Beach Theater | Wantagh, New York
Rob Zombie and Alice Cooper will perform together live for the first time since the year 2010. Alongside the show's co-headliners Rob Zombie and Alice Cooper, will be, Ministry, pioneers of the industrial music genre, and Filter, an eclectic alternative rock band, all performing at the Jones Beach Theater on September 9th, 2023 as part of the Freaks on Parade Tour. Grab some tickets and get ready for a horror-filled, zombie-stuffed, rock music apocalypse that is specifically designed to make you want to scream!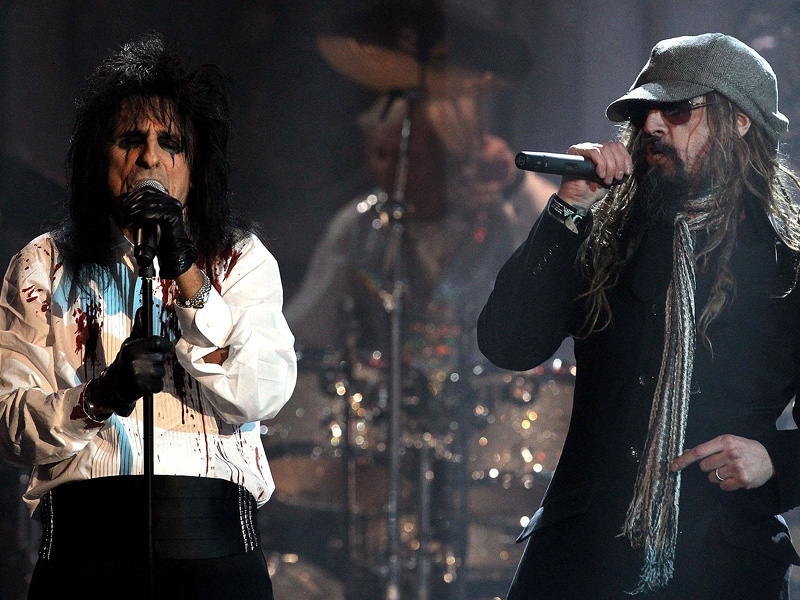 Rob Zombie, the former frontman of the heavy metal band White Zombie in the 1990s, rose to prominence after appearing in MTV's Beavis and Butthead. "Welcome to Planet M.F." from White Zombie's 1992 album La Sexorcisto: Devil Music Vol. 1 was a favorite of the cartoon duo, causing the album's sales to quadruple. Zombie has sold over 15 million albums worldwide as a solo artist and is the only artist to achieve unprecedented success in both music and film as the writer and director of eight feature films, grossing more than $150 million worldwide. Rob Zombie's seven solo studio albums have all debuted in the top ten on Billboard's 200 chart, including The Lunar Injection Kool Aid Eclipse in 2021. Zombie is nominated for eight Grammys, the most recent being for Best Metal Performance at the 2022 awards. Rob Zombie has been an undeniable box office success throughout his career. His ninth feature film, The Munsters, was released back in September 2022.
Cooper, who has a guttural growlly voice and a live performance that includes pyrotechnics, guillotines, electric chairs, fake blood, reptiles, baby dolls, and dueling swords, is regarded as "The Godfather of Shock Rock" by many. He has drawn inspiration from horror films, vaudeville, and garage rock to create a macabre and theatrical brand of rock meant to horrify audiences. On February 26, 2021, Cooper released his twenty-first solo studio album, Detroit Stories, which debuted at number one on Billboard's Top Album Sales chart. It was Cooper's first chart-topper throughout the chart's 29-year history. Detroit Stories debuted at number 47 on the Billboard 200, number 2 on Hard Rock Albums, and number 5 on Top Rock Albums.