Jones Beach Theater | Wantagh, New York
Index finger up, middle fingers down, pinky up, thumb in! Let us give the standard rock 'n' roll salute to our favorite Vermont Quartet and the greatest jam band of all time, Phish, this Wednesday, 27th July, at the Jones Beach Theater. Scream, raise your arms high, and flash your rock n' roll signs to the air while the iconic Trey Anastasio and the rest of his band give you one of summer's most incredible jams filled with rock n' roll and psychedelic acts that will surely make you Bouncing Around the Room. Book your tickets for this epic show, and be ready for Phish's signature shenanigans on stage! See you there!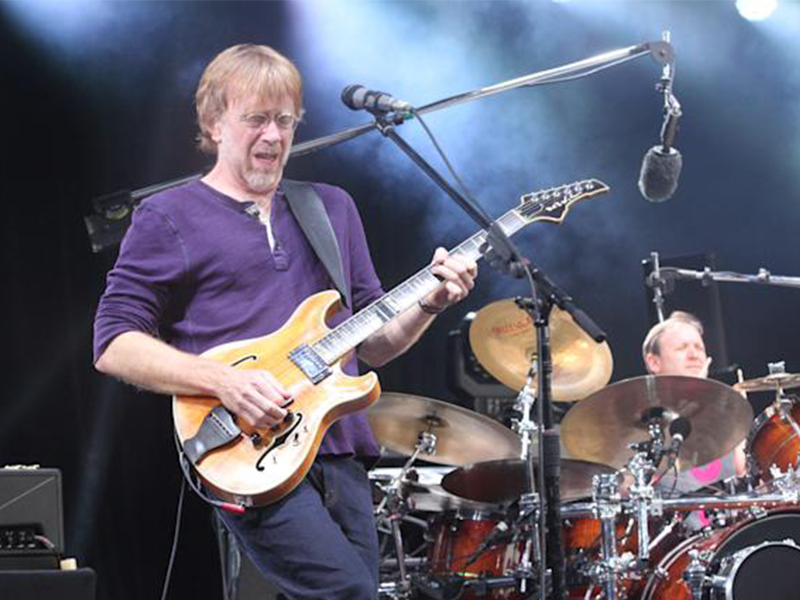 From bouncing off a trampoline to rollerblading through a crowd and to their infamous hot dog stunt, Phish had probably attempted the most dangerous stunts in the history of rock n roll. Known for their antics on stage, the band, led by its frontman Trey Anastacio, is famous among hardcore concert-goers dedicated to following the band's live shows. In fact, Phish is one of those very few bands who have a very dedicated — almost cult-like — following whenever they are performing live. Sounds weird? Not really! If you have seen the band perform before you, you'd understand the band's Phish Heads (the term for Phish's fans) and why they have such high regard for the band.
There is always something new to look forward to in the Phish's live performances. The band members' unique energy during their live performances will draw you to wanting more. Not to mention the skilled instrumentations, surprise guitar solos, audience participation, complex orchestrations, and creative improvisations of their well-loved songs that only Phish can pull off.
If you haven't experienced a Phish concert, then you haven't seen the best of a live concert yet. The band may not be as massively famous as other jam bands nowadays, but they have been in the underground since the early '80s. The band may be unheard of for people whose musical preferences only revolved around commercial radio, but any dedicated rockhead would easily label them as the "Best American Jam Band."
So if you want to experience the hype surrounding Phish live concerts, don't miss to catch the band at their Jones Beach Theater stop this July. Book your tickets and be prepared for a genre-bending concert experience this summer!