Jones Beach Theater | Wantagh, New York
The premier jam band on the planet will take Jones Beach Theater by storm this Tuesday, 26th July, for the first of their two-night concert at the famous Wantagh, New York venue. Join the iconic Trey Anastacio and the rest of his epic band in a night of creative improvisations, skilled instrumentations, and superb psychedelic music. Grab your tickets for the show now and prepare to meet with other like-minded rock fans who, like you, look forward to the quality music, the premier live concert experience, and the signature stage antics of the best jam band in the world! Click on "Get Tickets" to secure your tickets now!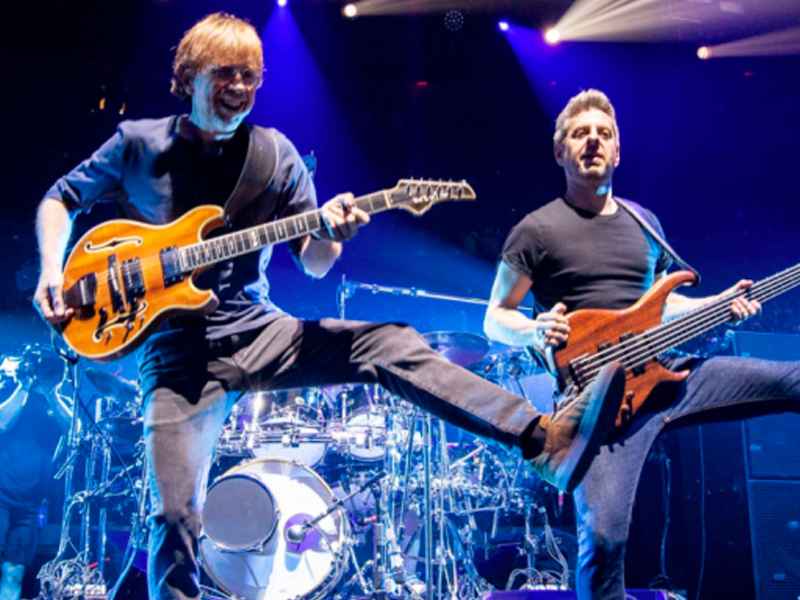 When the topic of jam bands is brought to the table, the name Phish will surely be on top of the list. After all, you don't know anything about jam bands if you haven't heard of Phish. The band is the dictionary definition of a jam band. They are so massive they can throw their own festivals where they are the only group on the bill. Seriously, they are one of the GOATs!
The band is known to constantly change the setlists of their shows. Thus, there is always an element of surprise to what they are going to offer to their fans. They can transform their 4-minute song into a series of guitar solos and 20-minute improvisation. Not to mention the shenanigans and audience participation they insert in-between song performances. Indeed, they are a pack of unique guys who can easily light up a crowd no matter how big it is.
The band consists of vocalist and guitarist Trey Anastasio, bassist Mike Gordon, drummer Jon Fishman, and keyboardist Page McConnell. Aside from Trey being the frontman, the rest of the bands also perform vocals. They are mostly known for their songs "Tweezer," "The Divided Sky," "You Enjoy Yourself," "Heavy Things," and "Bathtub Gin," among many others.
Tickets of their Jone Beach Theatre show are now on sale, and like thousands of fans out there, we can't wait to see this dynamic band take the stage on fire. Secure your tickets now and prepare for a concert night you won't forget!