Northwell Health at Jones Beach Theater | Wantagh, NY
There is excellent news from Phish heads in Wantagh, New York – Phish is coming to your city and conquering Jones Beach Theater on Tuesday 26 to 27 July 2022! The incredible, most in-demand jam band in America performs for two nights in Wantagh, New York. For those who don't know, Phish is famous for their long segues and improvisations. That's why the band's loyal fans, a.k.a. the Phish heads, are known to watch the band two or even three nights in a row! So if you love Phish, you better get this opportunity to secure yourself the two-day pass to their Wantagh shows!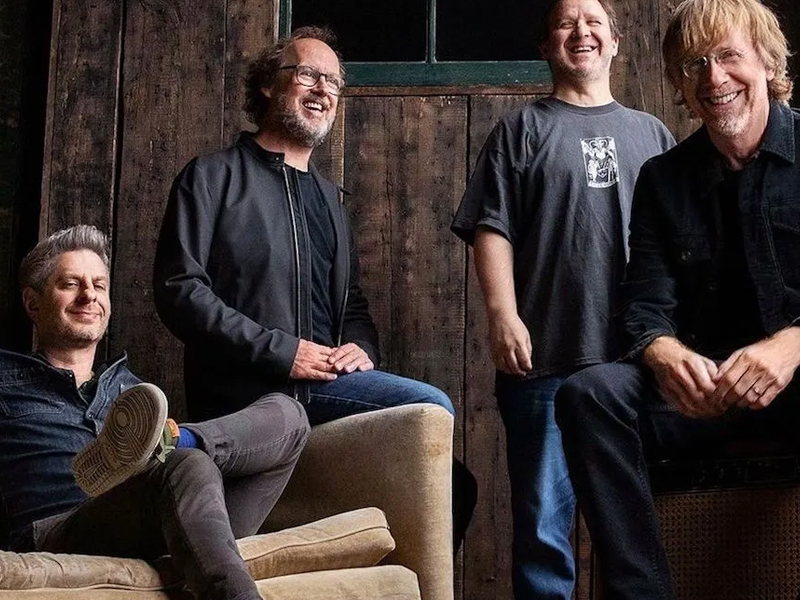 Phish is a progressive rock band known for their extensive sets and onstage improvisations. The band's music contains elements of rock, funk, reggae, folk, jazz, and country. Members Trey Anastasio, Jon Fishman, Mike Gordon, and Page McConnell have been performing together since the '80s, resulting in tight, remarkably precise improvisation jams that only a band like Phish can accomplish. Due to their relentless touring, masterful skills in playing instruments, and knack for creating catchy and brilliant jams, the band has garnered a very loyal, almost cult-like following. Their fans call themselves the Phish heads, and depending on what era one started to become a devotee; they will be categorized under numbers 1.0, 2.0, or 3.0.
This year, Phish embarks on a 37-date tour across North America after having their 2021 summer tour cut short due to the pandemic. Their 2022 tour kicks off in spring and continues until summer. The band makes a much-awaited return to Jones Beach Theater. In fact, on almost every tour, Phish makes a stop at the iconic venue located at Jones Beach State Park. The 15,000-capacity outdoor amphitheater is the perfect venue for Phish's energetic and intense-building sets. Fans can enjoy their favorite Phish hits while basking in the summer breeze and seaside scenery that only Jones Beach Theater can offer. So what are you waiting for? Get your tickets now before they run out because this show is bound to sell out!