Jones Beach Theater | Wantagh, New York
Get ready for some serious PSYCHOTHERAPY!! This s#!@$ gonna really F%$# you up! Heavy metal rock Gods, Mudvayne is going on tour this summer for the first time as a headline act in over 14 years. The band has just returned from an eleven-year hiatus, and will be joined for The Psychotherapy Sessions by special guests including nu-metal leaders Coal Chamber, who haven't performed live in eight years, along with horror-metal stalwarts GWAR, Nonpoint, and Butcher Babies. The Psychotherapy Sessions will take place on Friday, July 28, 2023, where Mudvayne will be rocking out at the Jones Beach Theater. The members of Mudvayne have mentioned new music, but as yet, they have not made any plans to start recording, their last studio album was the self-titled fifth album, Mudvayne that came out in 2009
At the tour announcement, drummer Matt McDonough was telling everyone to prepare for, "an Event. On the Horizon. Over 25 years in the making. Brave travelers… You, and the alien seed – MuDvAyNe. A journey begun. Reaching Zenith. Now for the Eschatology." So go home, put on your big boy or girl pants and get ready to F%$#@ng Rock!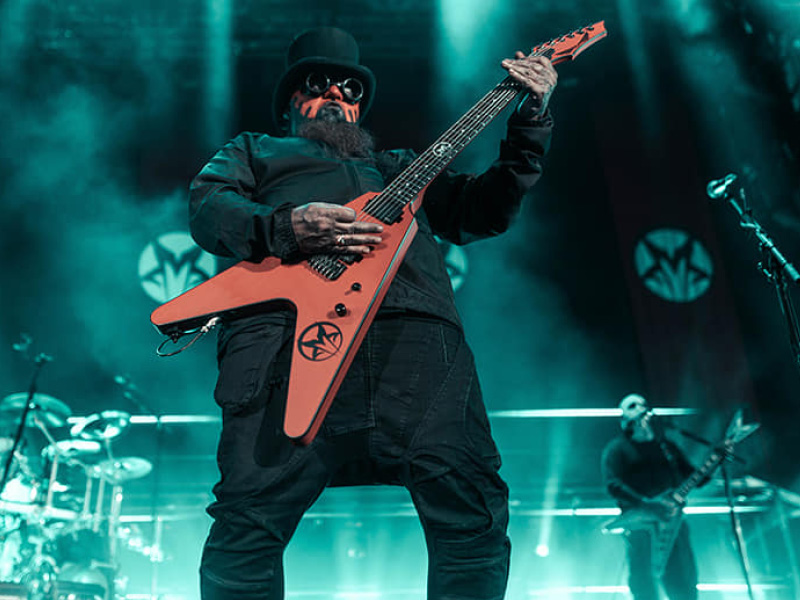 Mudvayne said on April 19, 2021, that they were back together and would play their first shows in 12 years that fall, appearing at Inkcarceration Music & Tattoo in Mansfield, Aftershock in Sacramento, and Welcome to Rockville in Florida. In the summer of 2022, the band's reunion tour started up, again, with shows at the Upheaval Festival in Grand Rapids and the Rock Fest in Cadott. This was followed by their first US tour in 13 years, the Freaks on Parade tour, which they co-headlined with Rob Zombie. Mudvayne's members have reportedly discussed the possibility of making new music, but who knows when that might happen.
Mudvayne is an out-of-the-ordinary Heavy Metal band known for experimenting with sounds and combining complex meters and polyrhythms. They also use parts of death metal, jazz, jazz fusion, progressive rock, speed metal, thrash metal, and world music in their music. Black Sabbath, Carcass, Deicide, Emerson, Emperor, Genesis, King Crimson, Lake & Palmer, Miles Davis, Pantera, Rush, and Tool are some of the bands that the members say have influenced them. The band has also said that Stanley Kubrick's film 2001: A Space Odyssey, which was a big influence on them when they made their first studio album, L.D. 50, is one of their favorites.
Mudvayne is made up of lead singer Chad Gray, guitarist Greg Tribbett, bassist Ryan Martinie, and drummer Matthew McDonough, as well as touring guitarist Marcus Rafferty. The band formed in 1996 in Peoria, Illinois. The band has sold more than six million records all over the world. Their single "Dig," which won an MTV2 Award, was a hit from their first album, L.D. 50, which came out in 2000. After putting out four more albums and getting a Grammy nomination for their performance of "Determined," the first single from their 2005 album Lost and Found, the band toured nonstop for almost a decade before taking an indefinite break in 2010.