Jones Beach Theater | Wantagh, New York
Blues-rock legends Lynyrd Skynyrd are bringing their gears and rocking them on stage at the Jones Beach Theater on Saturday 4th June 2022. The band named one of the 100 Greatest Artists of All Time by Rolling Stone is hitting the road this 2022 for their Big Wheels Keep on Turnin' Tour. This summer, the 14-date trek hits Wantagh, New York, and fans can expect to hear timeless hits, such as "Sweet Home Alabama" and "Freebird." The seven-time platinum band was initially scheduled for a three-year farewell tour in 2018 called the Last of the Street Survivors Tour. However, the members of Lynyrd Skynyrd had a change of heart and renamed it to Big Wheels Keep on Turnin', hinting that the band is here to stay! Be one of the lucky ones to witness these rock legends perform at the Jones Beach Theater!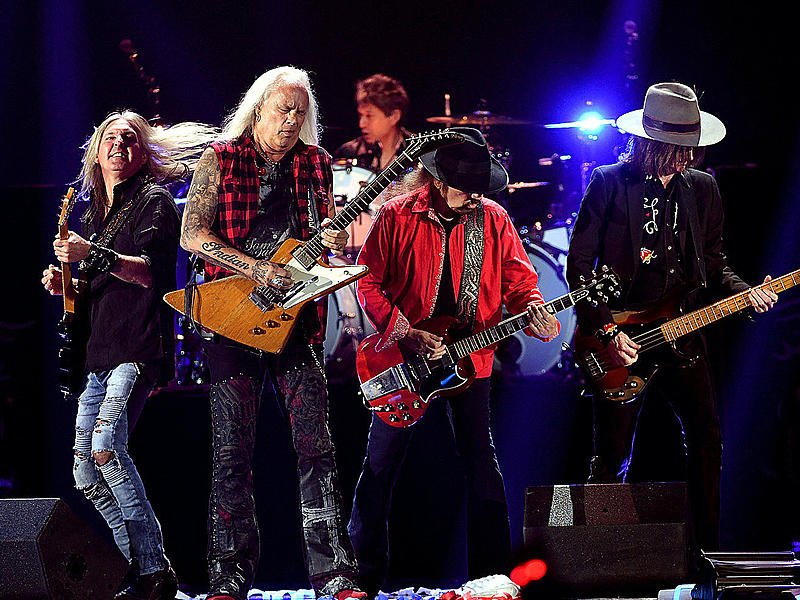 Lynyrd Skynyrd has always been about the rebellious image. The band, which rose to prominence during the '70s, is the pioneer of the Southern rock genre. In addition to their influence in the music scene, the band has garnered a loyal following during their prime. Being a groundbreaking band and having sold over 28 million records, the band was inducted into the Rock 'N Roll Hall of fame in March 2006.
The band has initially been on the last trek of their career called the Street survivors Farewell Tour. However, the pandemic halted the tour in 2019, which made the band rethink its plans. During an interview, frontman Johnny Van Zant recounts why they changed the name of their tour to Big Wheels Keep on Turnin'. "We were two shows into the end of the three-year plan for the farewell tour when the virus hit and everything were just gone."
Van Zant added that once something is taken away from you, you will realize how important it is and such a part of your life. In Lynyrd Skynyrd's case, it was making music and touring. Van Zant continues, "music is a great healer, and that's what we all turn to when things are good or bad. A Skynyrd show is a family affair, and we want these dates to help heal our fans as much as ourselves."
Don't wait until the last minute before you score tickets to see these legendary rock bluesmen perform at the Jones Beach Theater on Saturday 4th June 2022! Tickets are now available, so hurry up!