Northwell Health at Jones Beach Theater | Wantagh, New York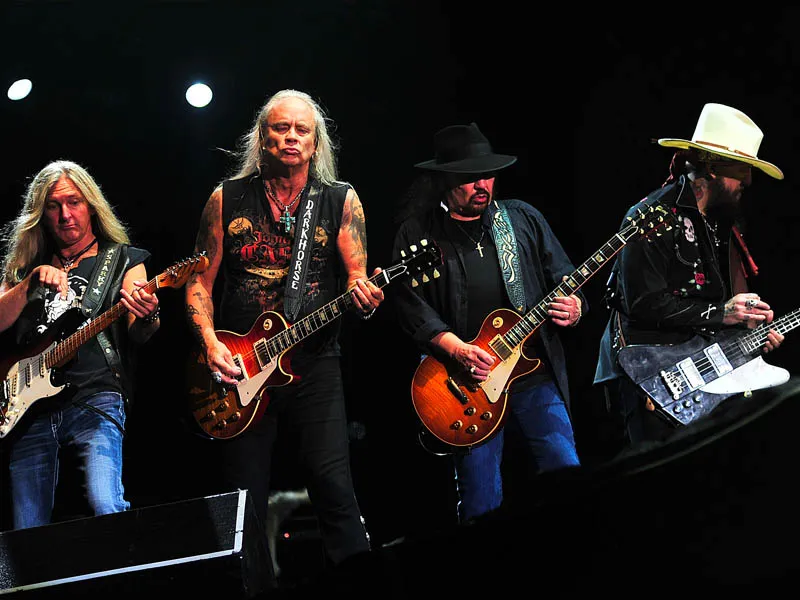 They're the most iconic outlaw bands to ever come out of the '60s and are extending their highly-rated co-headlining outing to 2024! The Sharp Dressed Simple Man Tour is a trek with epic proportions! Not only did it have plentiful dates, scattering outstanding performances across the U.S., but it also featured two Rock and Roll Hall of Famers and outlaw legends Lynyrd Skynyrd and ZZ Top! If you love everything outlaw, this show should have been on your bucket list! If you somehow missed 2023's run, you still have the chance to catch this phenomenal tandem this summer! The Sharp Dressed Simple Man Tour will continue its legacy and deliver several more shows across North America, including a coveted stop in Wantagh, New York! Get set for outstanding rock and roll hits as Lynyrd Skynyrd and ZZ Top take over the Jones Beach Theater with their exhilarating sets! Fans can expect fantastic staples from these two amazing bands, plus their special guest, Outlaws, on Thursday, 22nd August 2024! Hurry and secure tickets now and catch the most amazing Southern rock extravaganza!
Can you believe Lynyrd Skynyrd was on the verge of delivering their last tour in 2018? The legendary outlaw band from Jacksonville, Florida, embarked on The Last of the Street Survivors Farewell Tour. But after the world's bout with the pandemic, the band members realized that their fate remains on the road. Thus, the legendary group launched the Big Wheels Keep On Turnin' Tour in 2022. The following year, the band went on a co-headline tour with ZZ Top titled the Sharp Dressed Simple Man Tour. This amazing tandem brought in thousands of attendees from across the world. Now that the year 2023 has come to a close, many fans are still demanding more dates. Thus, both bands will continue this monster of a tour until the summer of 2024.
There is no mystery why this tour has caught the attention of concertgoers. Firstly, both bands made a significant impact during the '60s and '70s. They belted out iconic hits that dominated the airwaves. Lynyrd Skynyrd released several sensational numbers, such as "Free Bird," "Sweet Home Alabama," and "Saturday Night Special." The band has also demonstrated incredible longevity as their influence and fame extended all the way to the '80s and '90s with outstanding hits like "Sometack Lightning," "You Got That Right," and "Red White & Blue (Love it or Leave It)." Meanwhile, ZZ Top also dominated the rock industry with beloved singles like "La Grange" and "Tush." During the '80s, the trio rose to prominence with songs like "Sharp Dressed Man," "Gimme All Your Lovin'," and "Legs."
Both bands have been hailed as among the best rock bands of all time and have been inducted into the Rock and Roll Hall of Fame. This 2024, they are set to show fans that they remain at the top of the southern rock food chain and are guaranteed to rock like it's 1975! For their 2024 leg of the Sharp Dressed Simple Man Tour, Lynyrd Skynyrd and ZZ Top bring Outlaws along for the ride. The southern rock sensation also conquered the '70s with hits like "There Goes Another Love" and "Green Grass and High Tides."
Hurry and secure tickets now to experience the most exhilarating and unforgettable outlaw tour of a lifetime! See Lynyrd Skynyrd, ZZ Top, and Outlaws at the Jones Beach Theater on Thursday, 22nd August 2024! Tickets are now up for grabs!