Jones Beach Theater | Wantagh, New York
The biggest pop concert for children and young at heart commences again! The Kidz Bop Never Stop Live Tour is en route to give explosive and playful 2022 pop songs megamix to many cities nationwide. Fans in Wantagh, New York, you finally have the chance to sing and dance along with many recent top hits from the biggest artists such as Beyonce, Lizzo, Harry Styles, and Taylor Swift at the Jones Beach Theatre. Kid-friendly covers of "Running Up That Hill," 'Break My Soul," "Bad Habit," "About That Time," "Anti-Hero," "As It Was," and their original "Never Stop" will heat the venue up. Now is the time to buy tickets for the kids (and adults too)! These will be an extravaganza of music from kids for kids!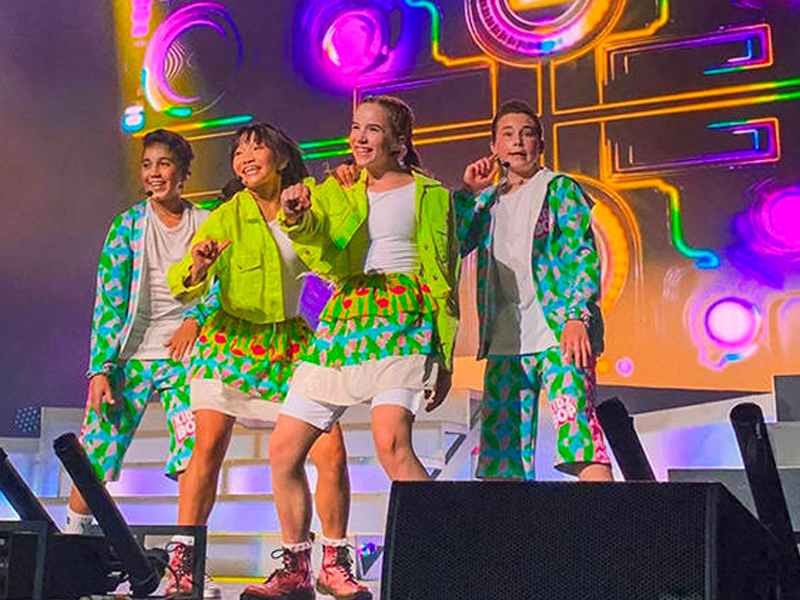 For those who grew up during the early 2000s and 2010s, part of childhood is the catchy and playful covers of the children's music group Kidz Bop. The Billboard top 40 hits cannot be fully experienced without these catchy covers, well-loved by children and adults alike. A popular choice with families who wanted freshened-up versions of contemporary songs, the Kidz Bop Kids were known for re-recording hit singles in a kid-friendly way.
The entertainment company Razor & Ties launched Kidz Bop in 2001. During this era of pop music, the dominating artists are Britney Spears, Backstreet Boys, Christina Aguilera, and Kelly Clarkson. Most of them have songs that are mature for the young audience; however, they were extremely popular, and children would listen to them as well. That is why it was a good idea to cover the songs by children for children. The songs were re-recorded in a way that was appropriate to their age.
The first Kidz Bop compilation album came out the same year the music group was created. Since it captured the attention of many listeners, it was an instant hit and was certified gold. Featured songs on the first release include "I Want It That Way," "What A Girl Wants," "Bye Bye Bye," and "Oops!… I Did It Again." Having debuted within the Top Ten of the Billboard charts continuously since 2005's Kidz Bop Volume 7, they have become a staple of radio stations and music streaming sites for kids. Since 2010, the Kidz Bop Kids have been named Billboard's No. 1 Kids' Album Artist.
This year, they are bringing back Kidz Bop Live! The Never Stop Live Tour will be visiting many cities nationwide! One of their stops will be at the Jones Beach Theater in Wantagh, New York, on Saturday, July 15. Catch the Kidz Bop kids and reserve tickets now!