Northwell Health at Jones Beach Theater | Wantagh, NY
Sit back, relax, and feel the rhythm of the music as the guitar legend Joe Bonamassa Plays The Blues For You this Friday, August 19, 2022, at the famous Jones Beach Theater. The Grammy-nominated singer-songwriter will rock New York City's renowned venue as part of his "Time Clocks 2022 Tour." Join thousands of fans in celebrating the success of Bonamassa's #1 Billboard Blues album by singing along to its ten incredible tracks. You heard that right. Joe will be performing the entire album at this concert! So book your tickets now and prepare for an evening of powerful guitar riffs, incredible hit songs, and superb musicality that only Joe Bonamassa and his all-star band can give.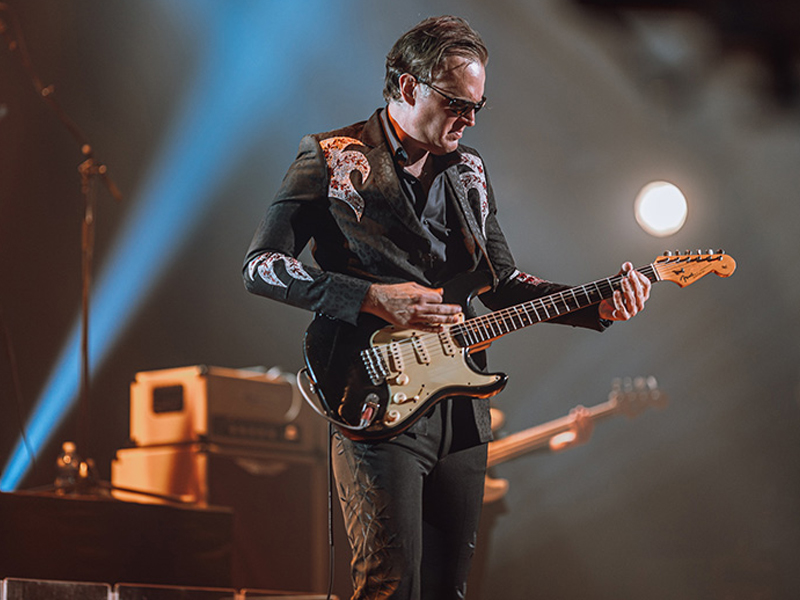 Starting his career at the early age of 12, Joe Bonamassa is undoubtedly one of the most prolific blues-rock musicians today. With 16 studio albums under his belt, there is no denying that Joe doesn't run out of great ideas for an album. His lyricism, incredible voice, and INSANE guitar skills really set him apart from the pack. Thus, it's safe to say that Joe is a league of his own.
Throughout his career, Joe has earned recognition from different award-giving bodies. He has earned Grammy nods in 2013, 2016, and 2022, all for best Blues album. In May 2015, Bonamassa won a Blues Music Award in the 'Instrumentalist – Guitar' category.
His 2021 album, "Time Clocks," gained popularity not just in the US but also in other countries. Its singles "Notches," "The Heart That Never Waits," and the title track became favorites among rock-blues lovers. As a result, the album charted in several countries. It reached 6th in Austrian Albums, 4th in Swiss Albums, 5th in Dutch albums, 8th in Scottish Albums, among various others. It also peaked at 15 and 22 at US Independent Album (Billboard) Charts and US Top Rock Albums Billboard.
Now the multi-awarded artist is set to further promote the album through his highly-anticipated concert tour that is currently making fans all over the country excited. The limited 11-date tour across the US will include Jones Beach Theater. New York fans are very fortunate to have been included, so don't miss it. Make sure to grab your tickets as early as today before they run out. Click on the "Get Tickets" now to secure one for you. See you at Jones Beach Theater!