Jones Beach Theater | Wantagh, New York
New York's Parrot Heads and Parakeets will surely be squawking in happiness this Tuesday, 9th August, as the voice of summer Jimmy Buffet takes Margaritaville to Jones Beach Theater. Join thousands of Buffet fans in this concert that is slowly becoming an annual tradition in this side of the city. Don't forget to dress for the occasion as you meet like-minded revelers who simply can't resist grooving to Buffet's music. Whether you'd be there for the ultimate concert feels or for the fun Parrot Party, this show is for you. So, all you Parrot Heads, secure your tickets for the show and flock your way to Jones Beach theater for great music, fun parties, and unlimited drinks! See you there and let's all have a good time.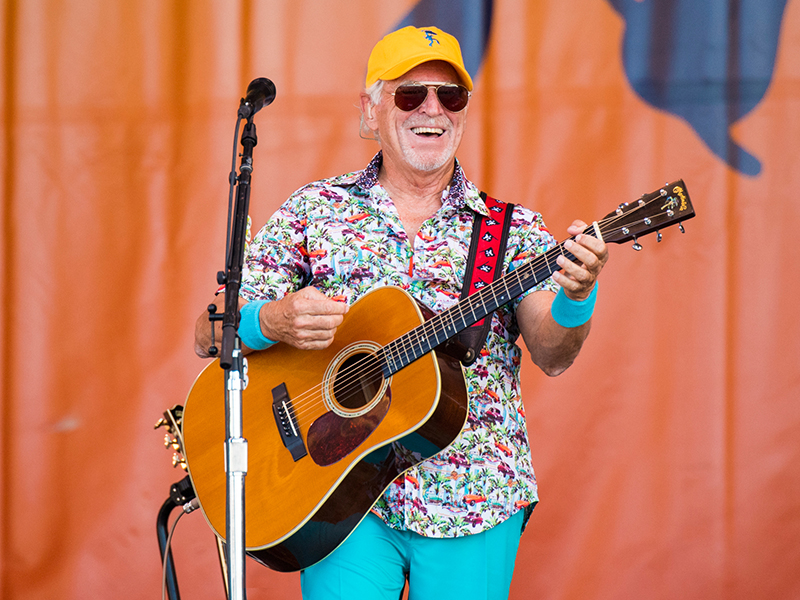 Undoubtedly, Jimmy Buffet is considered the voice of summer, good times, camaraderie, joy, and optimism. His brand of island country music, which often portrays an "island escapism" lifestyle, just simply brings joy to everyone. Thus, it is no surprise that his concert events are a hit during summer.
Over the years, Jimmy Buffett has gained an almost cult-like following from his fans who call themselves the Parrot Heads and Parakeets (the term they coined for the younger fans). This following can be attributed to Jimmy Buffet's distinctive style in music and his numerous hit songs. Who would ever forget the songs "Come Monday," "A Pirate Looks at Forty," "Why Don't We Get Drunk," "Boat Drinks?" His most famous song, "Margaritaville," ranked 234th on the Recording Industry Association of America's "Songs of the Century."
Since the beginning of his career in the late 1960s, Jimmy was able to produce 29 studio albums, 12 live albums, 9 compilation albums, and 67 singles. Four of which became number 1 singles. In addition, he has won several awards, but the most notable of these are his "Music Event of the Year," "Single of the Year," and " Vocal Event of the Year" from the Academy of Country Music Awards. These awards speak of what kind of live performance you'll expect in a Jimmy Buffet concert. One word: EPIC!
So be sure not to miss his Jones Beach Theater concert this coming Tuesday, 9th August. Secure your tickets now because seeing this legendary American singer-songwriter live on stage is an experience you don't want to miss!