Jones Beach Theater | Wantagh, New York
Do you have the Drive to jam with two of the hottest American rock bands today? Take it or Leave it, but we're inviting you to the massive tour co-headlined by Incubus and Sublime with Rome. If you haven't gotten the song references we just mentioned here, we forgive you. You are still welcome to join these two bands this Sunday, July 31st, at the Jones Beach Theater for a night of pure rock and alternative music. Sing along to the hits of Incubus such as "Wish You Were Here," "Drive," "Nice to Know You," and many more. Get your head banging as Sublime with Rome performs their hits such as "Wicked Heart," "Panic," "Santeria," "Take It or Leave it," and many others. Get your tickets for the show by clicking the "Get Tickets" button. Get yours now as they may run out very soon!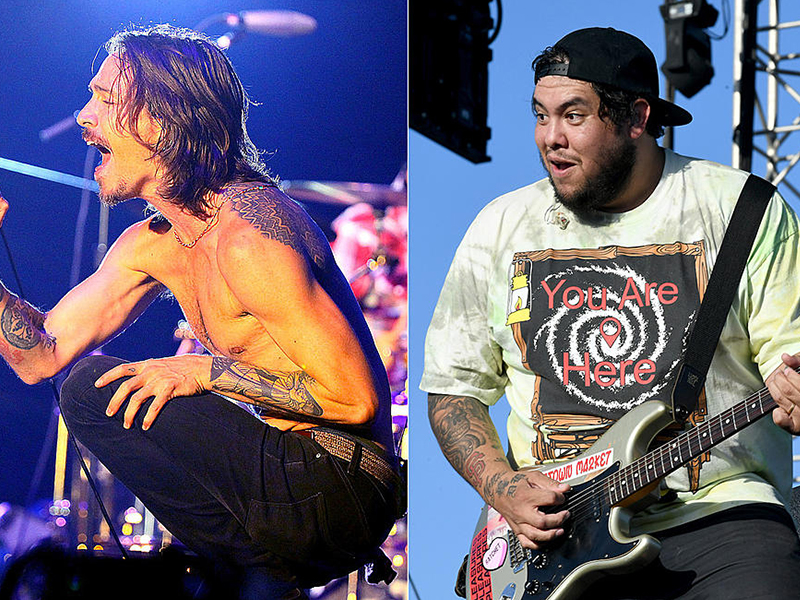 Every alternative rock fan surely got excited when the announcement of Incubus and Sublime with Rome's collaboration tour was made public. After all, such collab does not happen very often.
The 27-date tour kicks off July 24 in West Palm Beach, Florida, and wraps up in early September in Bend, Oregon. The bands will be stopping at US's major venues, including Wantagh, New York's Jones Beach Theater, on Sunday, July 31, 2022.
This tour is special for both bands because this is the first time they will be hitting the road since the pandemic. It can be noted that Incubus's last tour was in 2019, when they commemorated the 20th anniversary of their landmark album "Make Yourself." Since then, the band was on hiatus, with its frontman Brandon Boyd concentrating on releasing "Echoes and Cocoons," his solo record.
The band, which is a household name in the alternative music scene, will undoubtedly excite concertgoers and dedicated fans in this concert tour. Their hit songs "Drive," "Wish You Were Here," "Nice to Know You," "Vitamin," and "Dig," among countless others, will certainly rock the entire Jones Beach Theater. The same can be said to Sublime with Rome, who since 2009 has been making hits in different genres of rock, alternative, ska, punk, and reggae.
If you haven't checked out your tickets yet, click on the link on this site and reserve one for you and for your concert buddies. Events like this are meant to be shared, so make sure you call your friends because you don't want to miss one of the greatest summer events of the year.