Jones Beach Theater | Wantagh, New York
This summer, Jones Beach Theater hosts one of the most anticipated metal shows of the year! Monumental heavy metal acts Five Finger Death Punch, and Megadeth will tear up the stage at Jones Beach Theater in Wantagh, New York, on Monday, 12th September 2022! The show is part of the bands' 30-date co-headlining tour in North America. On this run, Five Finger Death Punch will be promoting their latest album, Afterlife, which will be released later this year. Likewise, Megadeth's latest effort, The Sick, The Dying…. And The Dead is also in the works. The show will also feature the legendary Mongolian heavy metal band, The Hu! Get your tickets now to this incredible heavy metal show and bang your head like there's no tomorrow!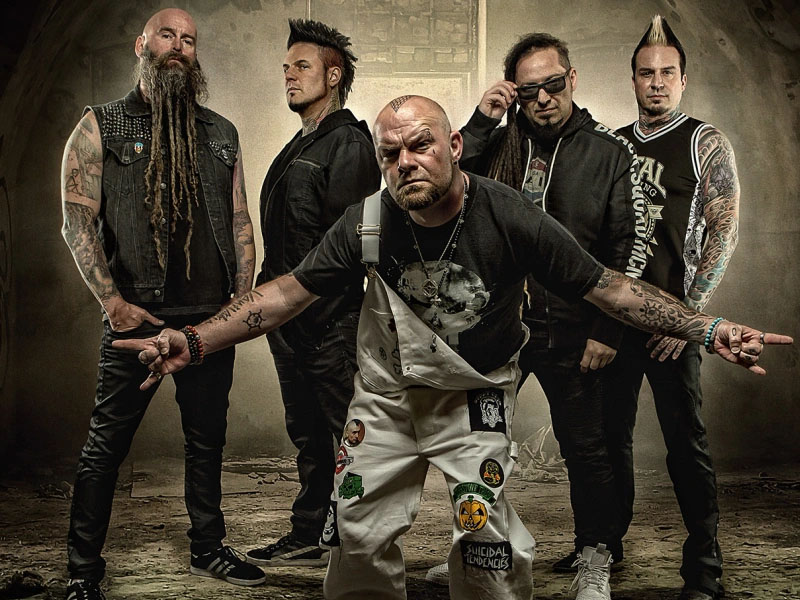 Five Finger Death Punch is one of America's most celebrated heavy metal bands in modern music. Their hit singles, "House of the Rising Sun," "Wrong Side of Heaven," and "Wash It All Away," have become metal anthems, resonating well with listeners for their heavy grooves, catchy hooks, and high-energy vocals from singer Ivan Moody. The band began achieving rapid success upon the release of their debut album, The Way of the Fist. The record topped the Billboard Heatseekers chart and entered the Billboard 200 chart. Their debut was followed by War Is the Answer, which sold over one million records, earning the band their first platinum certification. War is the Answer served as their breakthrough record, entering the top 10 of the Billboard 200 chart and top 5 of the Top Rock Albums and Top Hard Rock Albums charts. After their sophomore album, Five Finger Death Punch continuously entered the top 10 of the Billboard 200 chart for every release, with the fourth, fifth, and sixth record peaking at number 2 on the Billboard 200 chart. Aside from their albums' success, Five Finger Death Punch also has 17 number 1 singles on the Mainstream Rock and Hard Rock Digital Song Sales charts.
Grammy Award-winning metal band Megadeth has an unprecedented legacy. Led by famed and respected guitarist Dave Mustaine, the band has influenced many musicians and bands during their prime in the late '80s and early '90s. Their sophomore record and major-label debut, Peace Sells….. But Who's Buying? has amassed a cult following among heavy metal fans. Critics regarded the album as an American thrash metal classic, and many modern metal bands, such as Dragonforce and Arch Enemy, named it one of their major influences.
Tickets to see these amazing American metal bands are now available! Get yours now and see Five Finger Death Punch and Megadeth Perform at the Jones Beach Theatre on Monday 12th September, 2022!