Northwell Health at Jones Beach Theater | Wantagh, NY
Are you ready to see the GOATs of standup comedy join together in an evening of supreme and hilarious comedy? Witness Chris Rock and Kevin Hart put their comedy skills together this Thursday, 21st July 2022, at New York's Jones Beach Theater. This is the first time the two comedy giants share a headlining stage, so we can expect to see the most hilarious show in decades. If you are looking for an evening of ultimate laughter or if you are simply a fan of these two iconic comedians, this show is definitely for you. Grab your tickets for their Jones Beach Theater show because these legends are only doing five shows in New York and New Jersey. You don't want to miss this historic collaboration. Grab your tickets here by clicking on the "Get Links" button.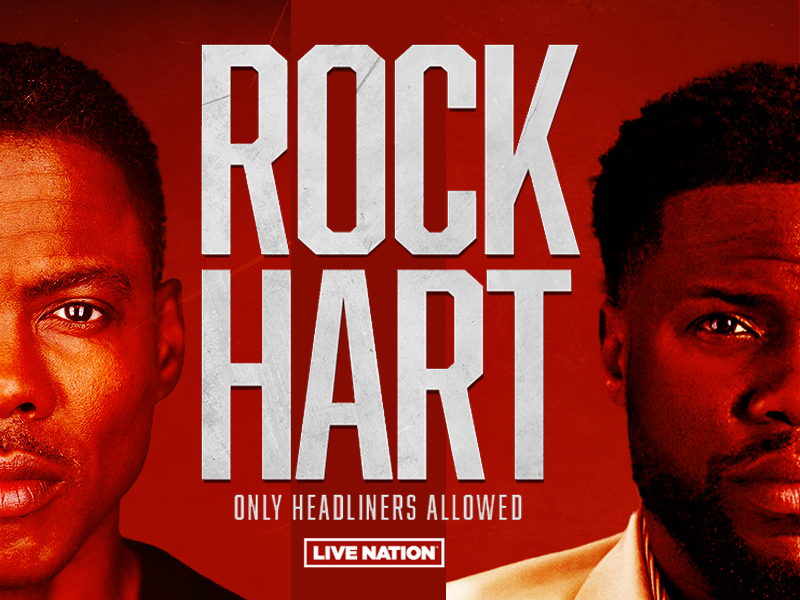 There is no denying that Chris Rock and Kevin Hart are two of the most iconic comedy personalities today. With numerous successful shows, sold-out tours, and thriving careers beyond the comedy stage, the two giants of comedy have cemented their place on comedy's pedestal.
With a career spanning more than three decades, Chris Rock has shown the world that he is more than just a funny guy as he dominated both film and television as an actor, comedian, writer, and producer. Kevin Hart, on the other hand, is now the world's highest-paid comedian. He is also a box-office actor who is now on the top of his career. Both comedians are on separate tours. Thus, this 5-day limited show is a special treat to all their fans.
"When Chris and I realized we were both going to be on tour this year, we immediately knew we needed to do something special. We have been friends and mentors to each other for 20 years, but we have never shared a headlining stage together – until now! I cannot think of a better way to celebrate the return of live comedy than to co-headline a show with my brother Chris Rock. This is a major moment in comedy and one for the history books," expressed Hart with utmost excitement to this rare collaboration.
If this collaboration doesn't excite you, we don't know what will. So grab your tickets now to reserve a seat at the venue. Tag all your friends because Chris and Kevin will give you the best comedy show you have seen in years! See you there!