Jones Beach Theater | Wantagh, New York
During the '80s, the music scene was a melting pot of many firsts. Pioneers were jumpstarting new fads, and many musicians were spearheading new sounds and themes. One of these acts is the Grammy Award-winning band Culture Club! Led by the illustrious Boy George, who notably popularized androgynous fashion, the band has taken over the '80s with their incredible hits! This 2023, Boy George and Culture Club are set to conquer North America with over 20 shows! The tour, titled The Letting It Go Show, will make a coveted stop in Wantagh, New York, for a one-night show at the Jones Beach Theater! On Sunday, 23rd July 2023, fans can look forward to incredible hits, such as "Do You Really Want to Hurt Me," "Karma Chameleon," "Church of a Poison Mind," and many more! Take a nostalgic trip to the '80s this summer by securing your tickets now to Boy George and Culture Club's highly-anticipated concert in New York State!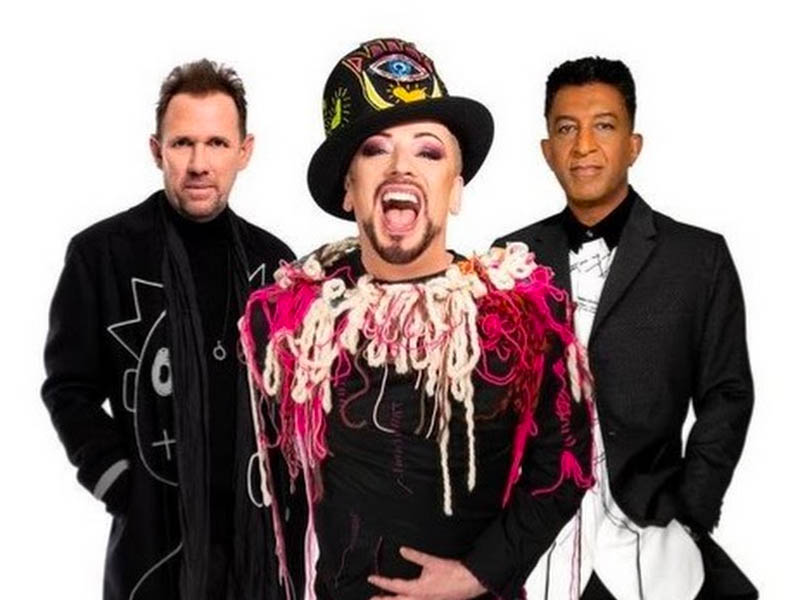 Since emerging in 1981, Culture Club has become a staple in the pop/new wave scene. After signing with Virgin Records, they have released several remarkable hits, notably their breakout single, "Do You Really Want to Hurt Me," which became the number 1 hit in the U.K. The song did not only make a breakthrough in their home country but also became a multi-national hit, entering the charts in 18 countries. The song was featured in the band's platinum-selling debut album, Kissing to Be Clever, which debuted at number 5 in the U.K. and number 14 in the U.S.
In 1983, Culture Club released the monster hit "Karma Chameleon." The song became the best-selling single of the year in the U.K., with almost a million copies sold. It also performed phenomenally on the charts and peaked at number 1 in 15 countries, including the U.S. and U.K. "Karma Chameleon" was spawned from the band's sophomore effort, Colour By Numbers, which notably featured several more hits like "Church of the Poison Mind," "Victims," "Miss Me Blind," and "It's a Miracle." The album eventually sold over ten million copies worldwide, four million of which were sold in the U.S.
After a phenomenal first few years into their career, the band released several more critically-acclaimed albums, including the platinum-selling third effort, Waking Up with the House on Fire. The 1984 album spawned the U.K. number 2 single, "The War Song." After the band released their fourth album, From Luxury to Heartache, in 1986, they took over ten years to release another record. In 1999, they finally came out with Don't Mind If I Do, which featured the top ten single, "I Just Wanna Be Loved."
In 2018, Culture Club released their latest album, Life which became their first record of being released under a different label. The album featured all original members, singer Boy George, bassist Mikey Craig, guitarist Roy Hay, and drummer Jon Moss.
The band's four-decade career has resulted in numerous accolades, including two ASCAP Pop Music Awards, a Billboard Music Award, three Brit Awards, and a Grammy Award. They also won two Ivor Novello Awards for the single "Karma Chameleon" in 1984 and Best Foreign Album in Poland's Rockbjoynen. In 1999, their song "Time (Clock of the Heart)" was listed in the Rock and Roll Hall of Fame's 500 Songs That Shaped Rock and Roll.
Secure your tickets now to see Boy George and Culture Club at the Jones Beach Theater!